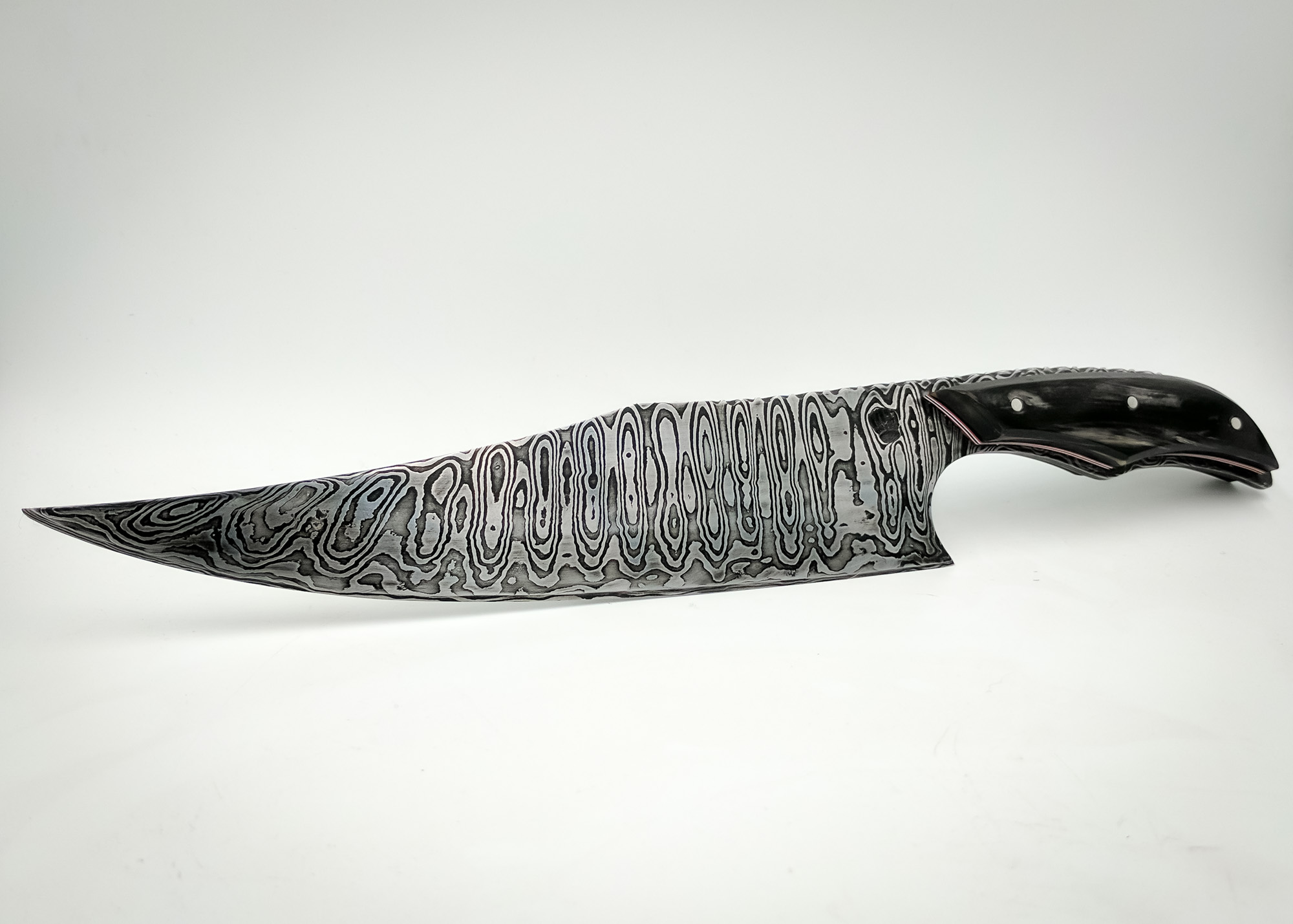 Ladder Pattern Fighter
Check out more on this gorgeous ladder pattern fighter with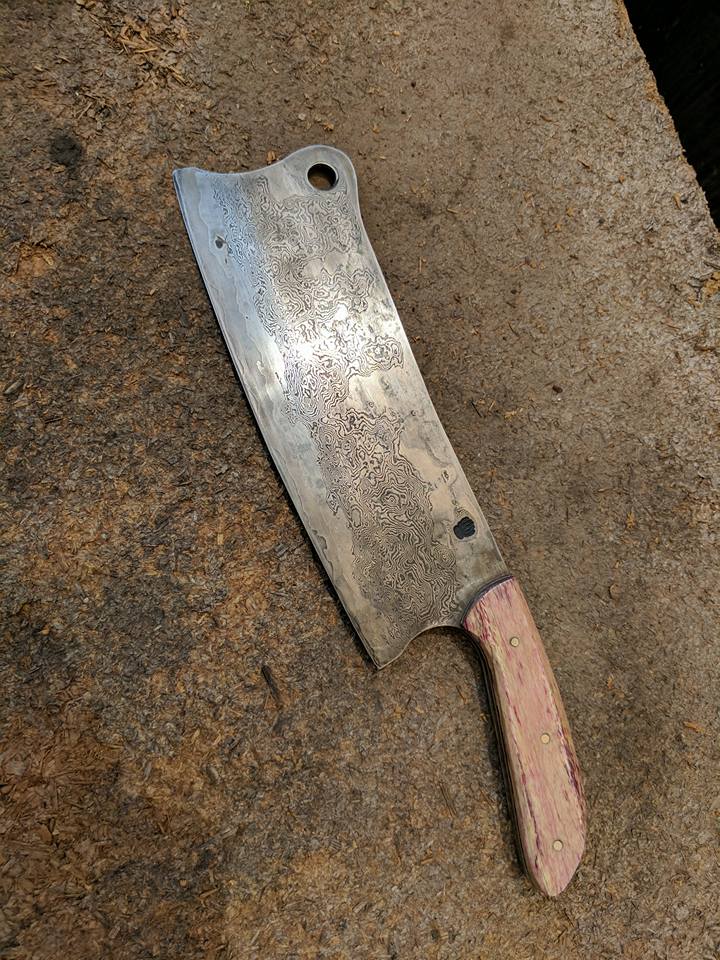 San Mai Cleaver
A recently delivered San Mai/Damascus cleaver acquired by a returning customer.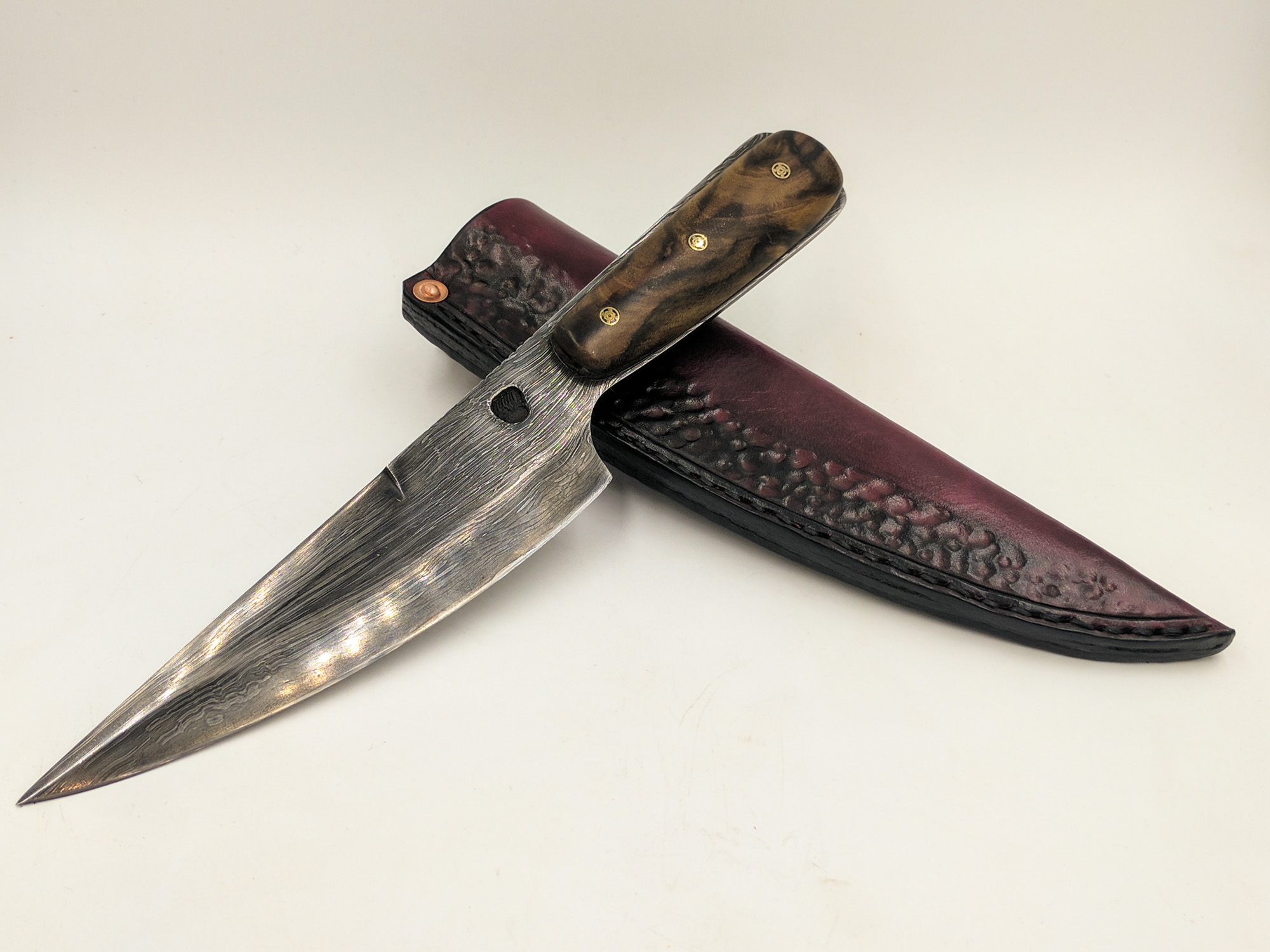 Cable Damascus
This cable damascus blade just went to it's new home. with a custom red leather sheath by Whiskey Bent Leather.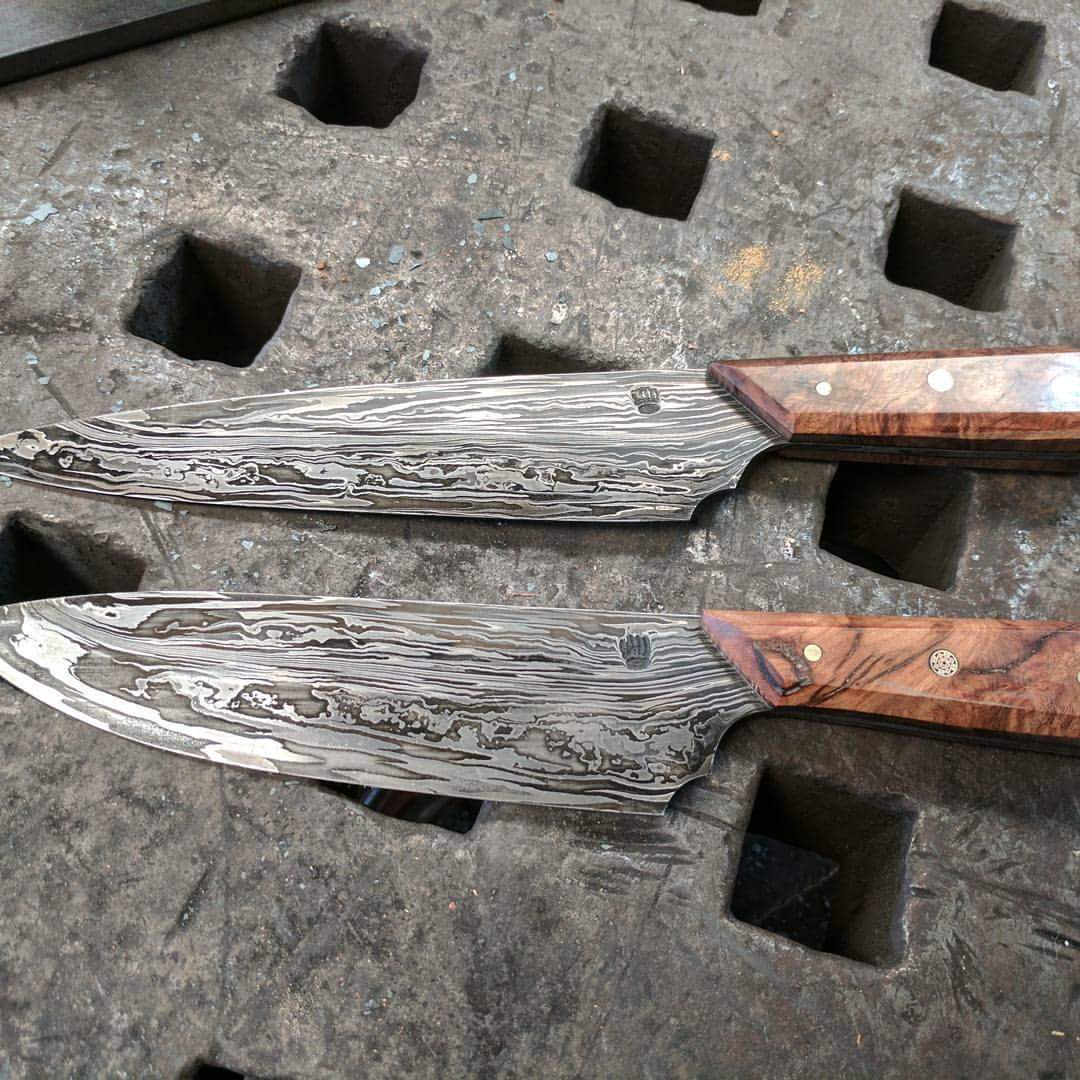 Kitchen Knives
A pair of kitchen knives Rodger recently finished, both with mesquite burl handles.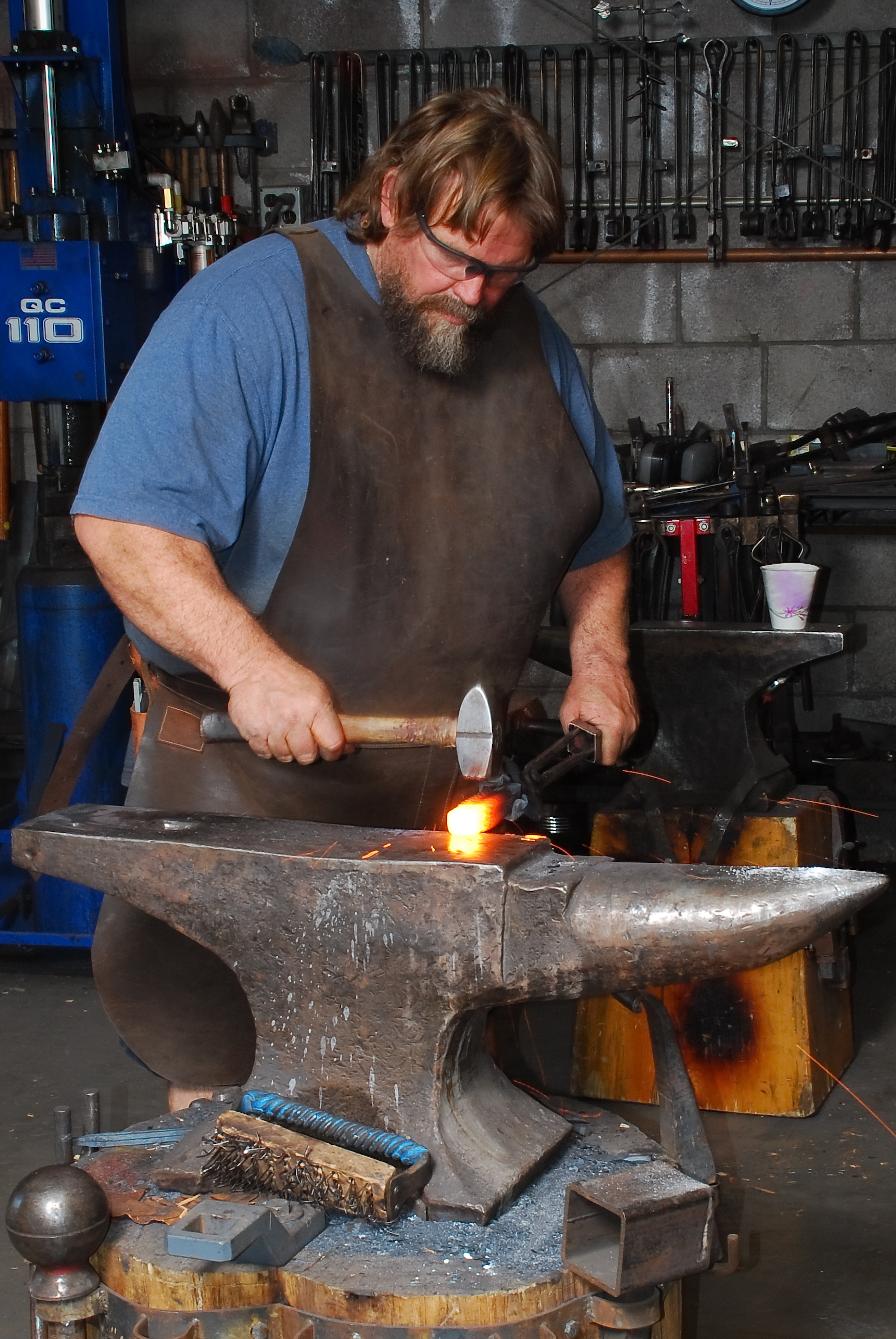 Rodger LaBrash
Rodger is the founder and president of Grizzly Iron Inc. Rodger has been blacksmithing for over 20 years professionally and blacksmithing has shown him many different avenues of working with iron and metal. He has found a passion in forging pattern welded (aka Damascus) steel and discovering new patterns. This has led to him forging the pattern welded steel into beautiful and functional blades.